The Blues Hounds News
The new US version of the Blues Hounds played their first show on December 14th 2013!

It was an all day Classic Car & Blues Music event at JMO Studios, featuring 6 Columbus Blues Bands, two of which were International performers.

They're now in the studio preparing a full repertoire to start booking shows in March 2014. Please be on the look-out for a show near you soon!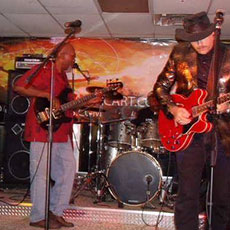 US Blues Hounds 1st Gig!